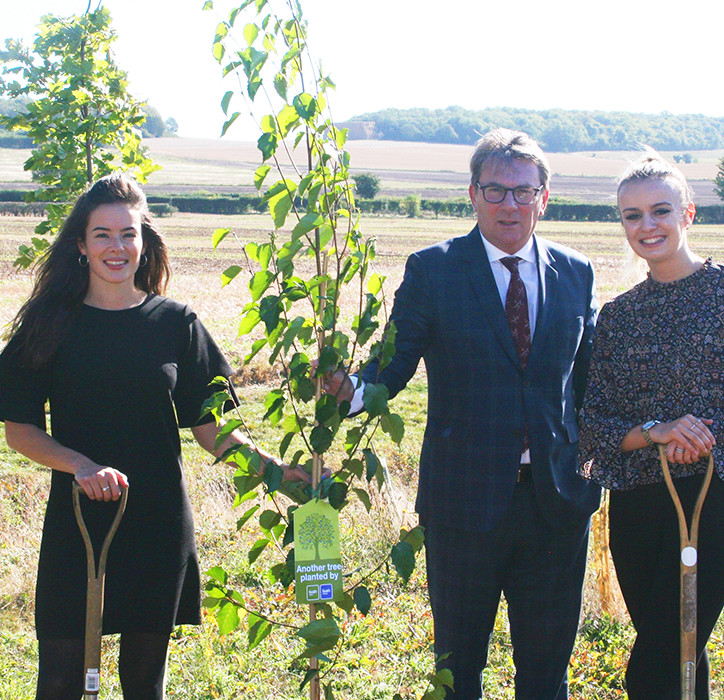 In Spring 2019, Bush Estate Agent's MD Andrew Bush approached Adrenaline to help grow the business in a highly competitive Cambridge market place. Our suggestion was to develop a green initiative to run throughout the business which would start with a major tree planting campaign run in partnership with Carbon Footprint Ltd. As a result a tree is planted locally at a school or community project every time one of their team sell or let a home. This will help absorb some of the CO2 created by city property owners.
The initiative doesn't stop there, and we have also co-developed a Green Pledge to reduce the company's impact on the environment, This includes using electronic media where possible to market properties, visiting local appointments by foot or bicycle, retro fitting their two offices in Mill Road with low level LED lighting and using FSC approved paper where it has to be used.
Their clients seem to welcome this unique approach to business and it has helped the company to have some of its best trading results ever. The tree planting scheme will also see over 400 trees a year planted locally across Cambridge and surrounding villages.