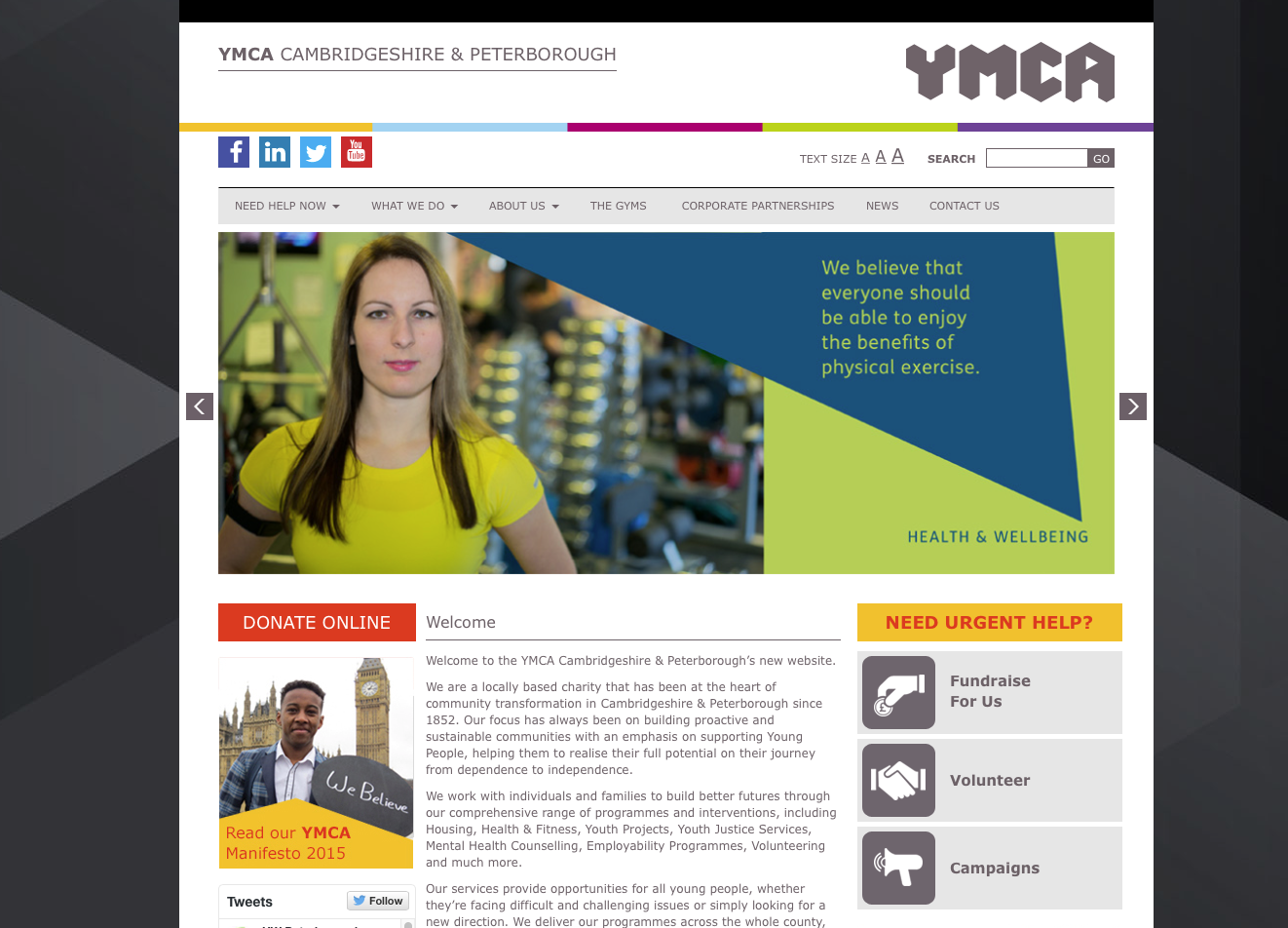 Project: YMCA Cambridge & Peterborough Web Design

We were commissioned by YMCA Cambridge & Peterborough to design a new website as their old online presence wasn't responsive and several years out of date. Using the organisations new branding, our team designed and built two new websites, one for their core work offering vital help to young people and one for their fitness centres and gyms in the region. As part of the web design project we worked with their directors and management team to create new mobile responsive websites which incorporate a simple to use CMS to allow their admin team to keep up to date. The new site was also optimised and social media integrated such as as a Twitter feed.
Adrenaline is a keen advocate of the YMCA's valuable work and part of the process we offered to do bona-fide graphic design work on their annual report.