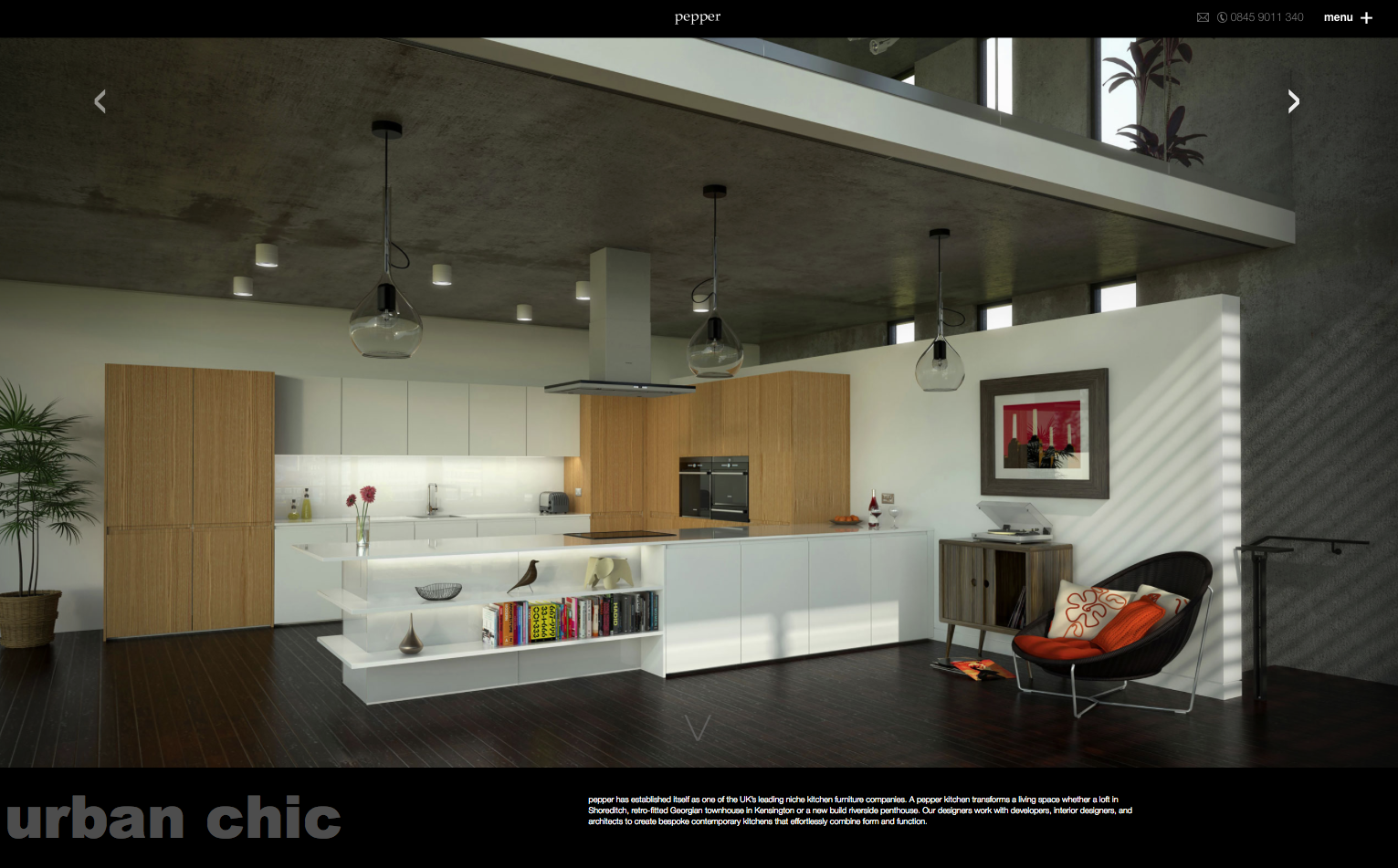 Project: Pepper Kitchens Website Design

One of our favourite long standing clients Pepper Kitchens approached Adrenaline to design and build a new responsive website to showcase their stunning new designs. Adrenaline worked with the directors of Pepper to create a new site which shows their exciting new kitchen designs and also demonstrates how they work with developer clients on contemporary building developments in London and beyond.
Over 15 years we have helped pepper to establish a brand that is well respected in the construction and kitchen industry. From the design of the initial logo though to photography, CGI development, brochure design and vehicle brand design we have loved workmen with them in their studio or at Thameside penthouse apartments.
Take a peek www.pepperkitchens.com