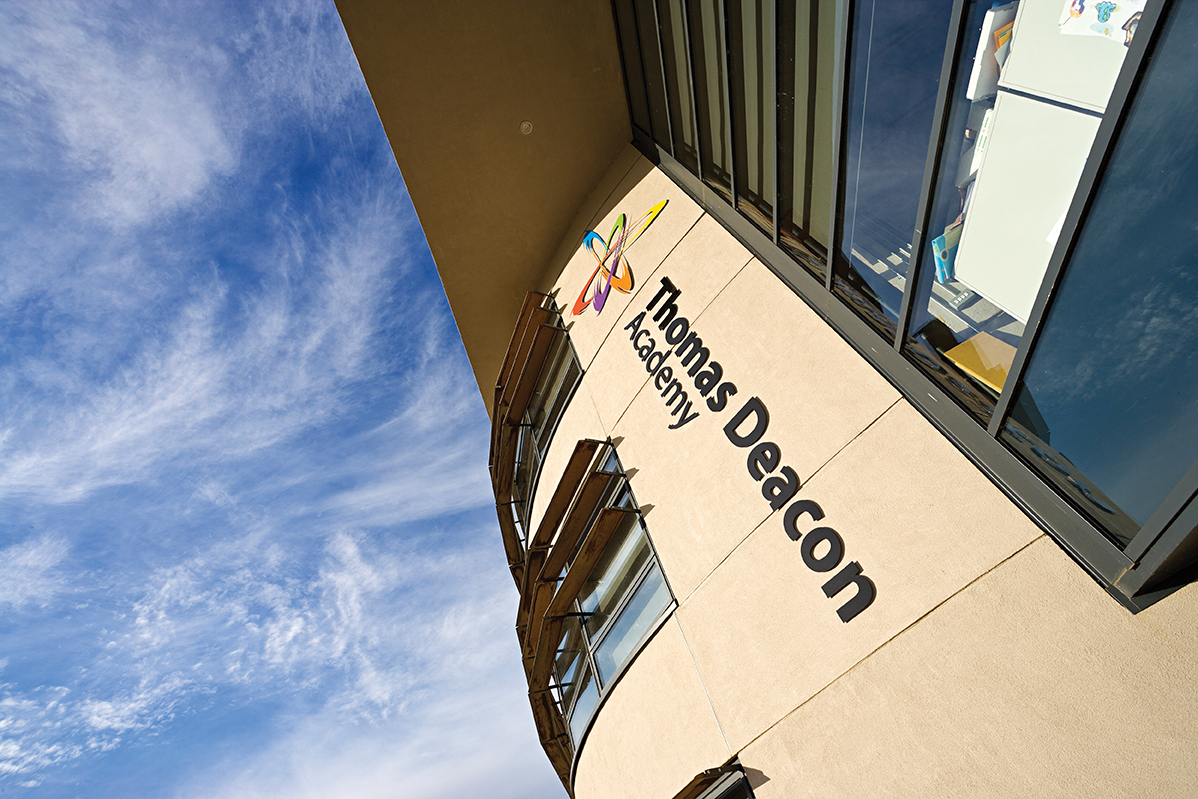 Project: Major city academy branding
Following a competitive tender Adrenaline Creative was selected to create the new branding for Thomas Deacon Academy by a high profile panel comprising representatives from Caterpillar, Fosters architects, Peterborough City Council and TDA staff and trustees.
The brief was to create a vibrant brand for the UK's largest city academy which reflected its maths and science specialisms and the stunning architectural styling of the building. The six elements which make up the logo represent the six different colleges which fit together to form one unique identity.
After the initial branding work we were retained to design signage around the site, large format graphics (the largest being around the central lecture theatre – 90m x 4m), way finder maps and prospectuses.